Welcome to the Middle River Rec Parents' Guide To Registration!  We have switched registration platforms and are sure there will be some hurdles as we all learn the new system.   We appreciate your understanding during the transition.  Below are some helpful links with screenshots to help you get accustomed to the new platform.
How do you access online support?  Visit https://support.leagueapps.com/.
Prior to registering your child for a program, you must create a parent account for yourself and one for your child.  You may add multiple children to your account, but each child must be added individually.
To get to the Create your Account page,  click Sign Up Log In along the blue bar at the top.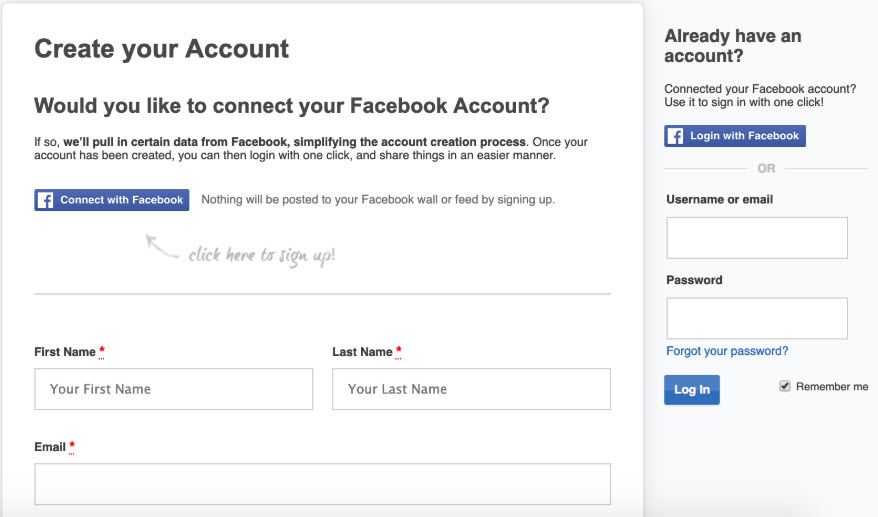 Enter the required information.
Click Create my account then go to next step.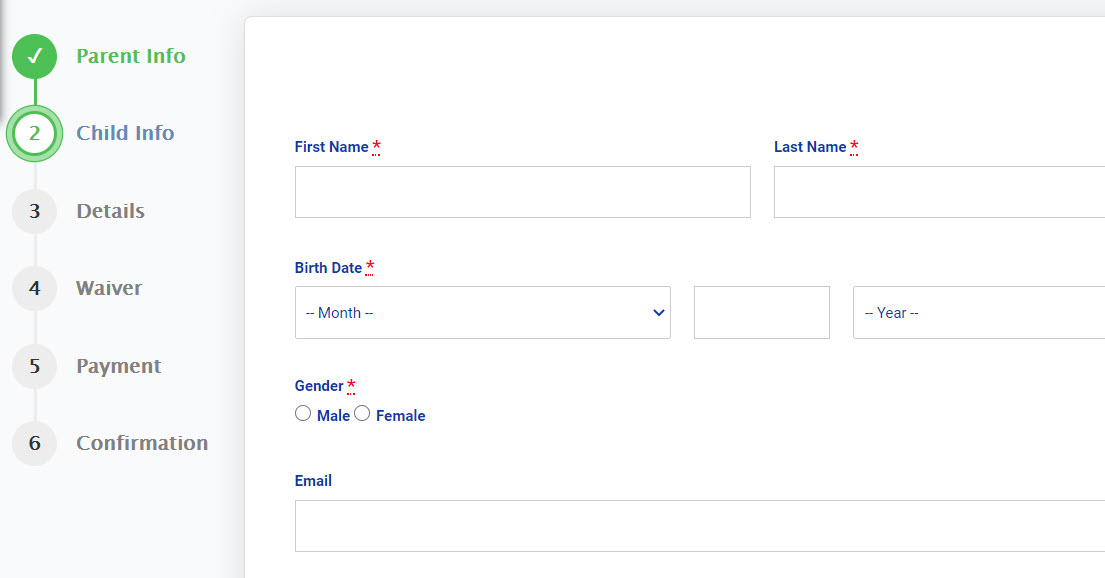 Enter the required information for your child.
How to register your child for a program once you are logged in
Select Program Registration from the menu, then select a program from the list.  Navigate to the section you want to register your child for.  If the program is open for registration, it will be blue.  Click Register.  If your child does not have an account, this is where you will create one. 
Once your child has been added, or you have selected your child from your account, select from available registration types then proceed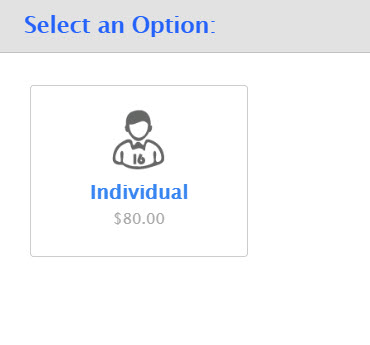 Fill in the Registration Details for the program. 
Details may vary between programs.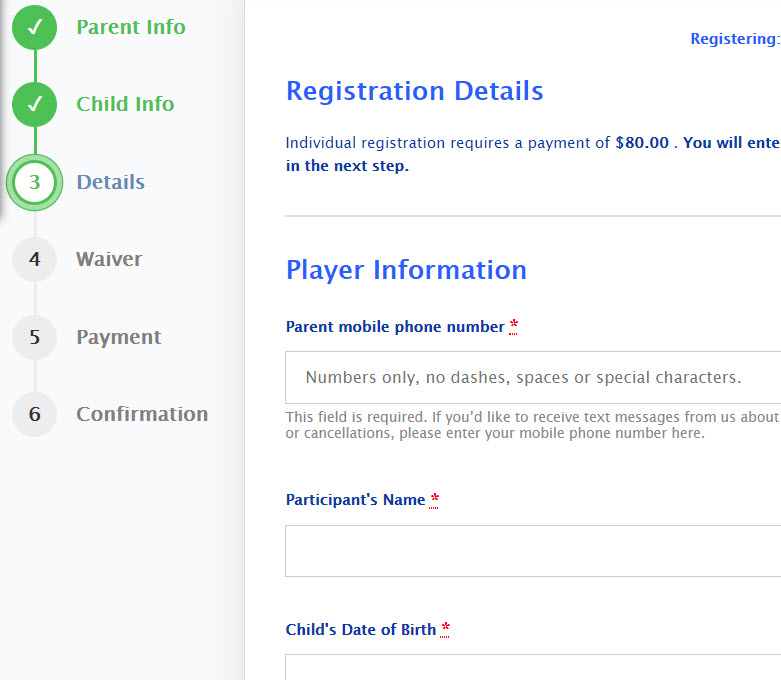 You must read and agree to all waivers before continuing with registration.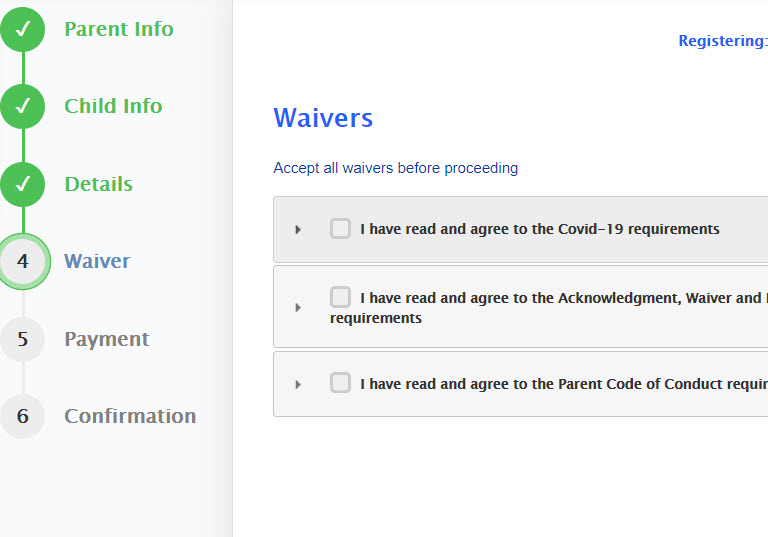 Enter your payment details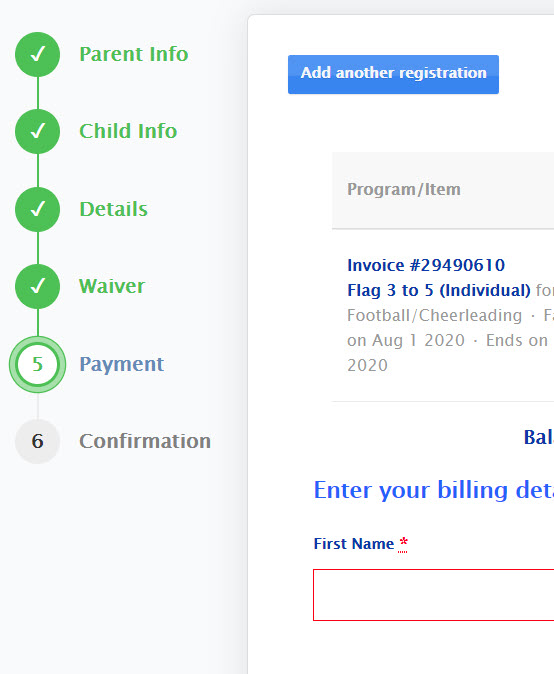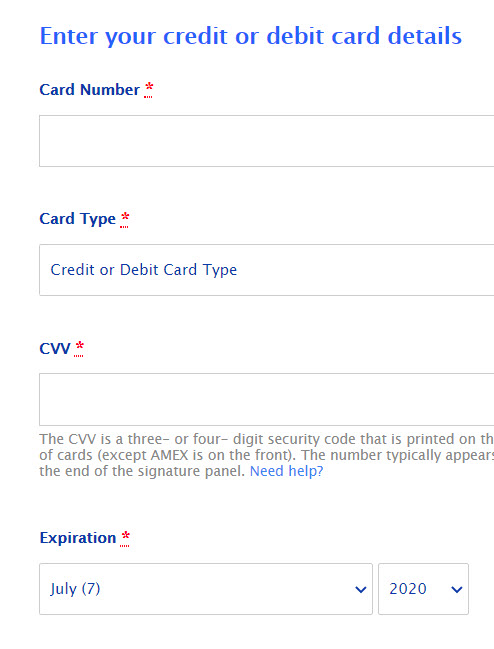 All done - the next page is a summary of your registration!